Ver. 1.32 Patch Notes
Bug fixes have been applied to battle and training modes.
Free Training
• Fixed an issue where Zooey's Dragon Gauge would not recover properly under certain settings.
Character Bug Fixes (In Versus and RPG Mode)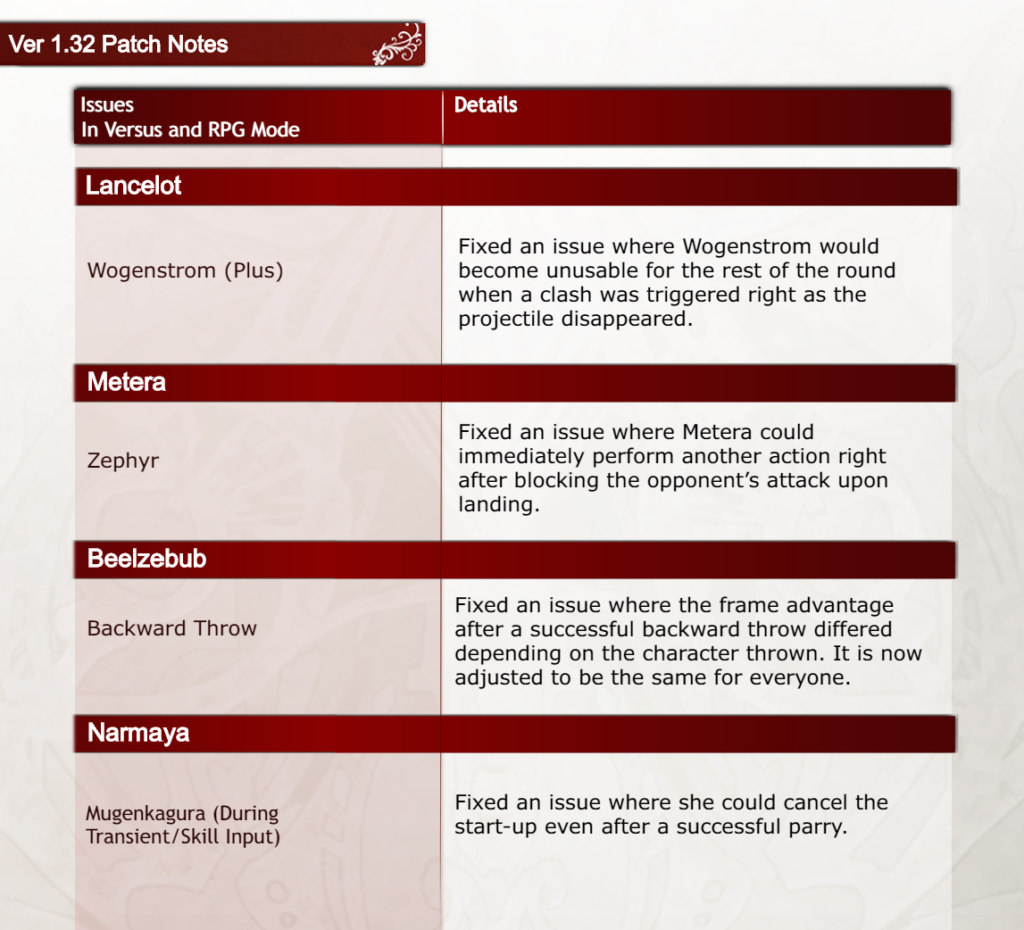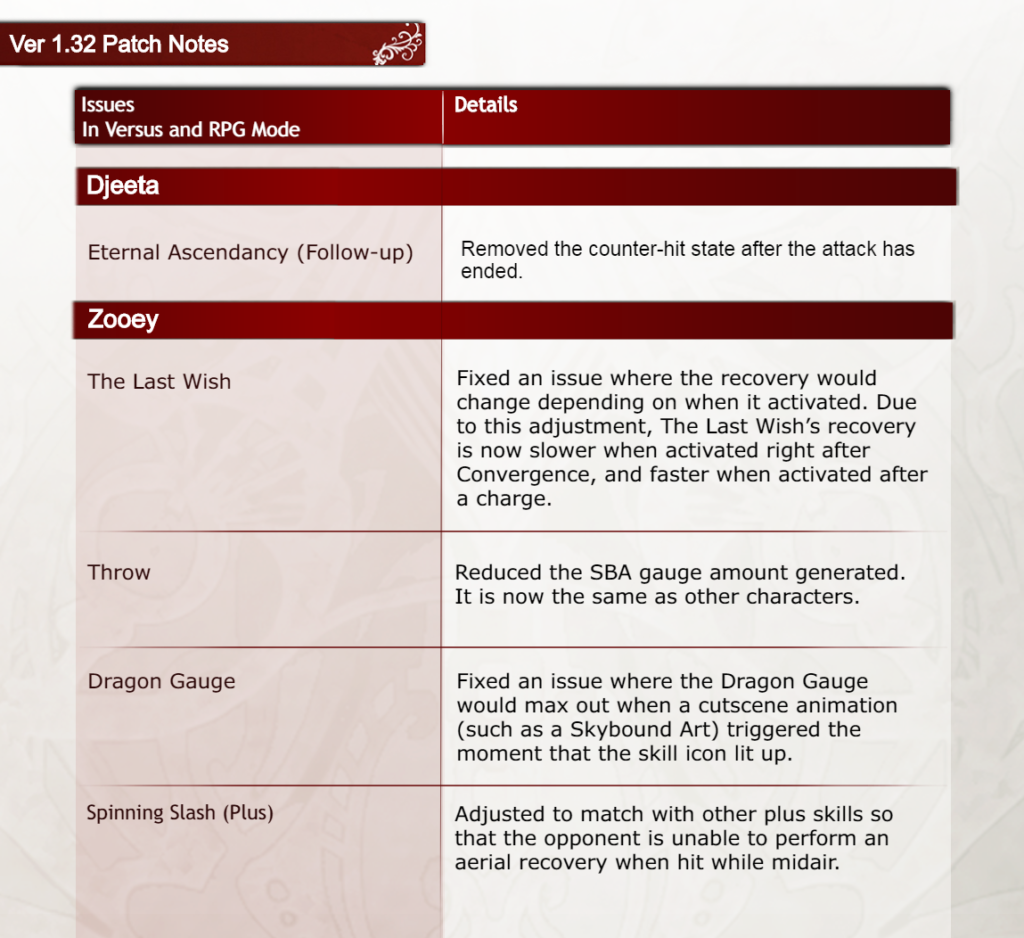 Others
• When rematching on Colosseum, Albion Citadel, an issue was fixed where the flag tips in the background would not flutter.