Adjustments to the battle mechanics as well as certain characters have been applied. Additionally, new BGM has been added to Music Select and various bug fixes have been implemented.
■General
New music has been added to Music Select
・Ares (VS Ares)
・Colossus (VS Colossus)
・Yggdrasil (VS Yggdrasil)
・Rose Queen (VS Rose Queen)
・Wings of Terror (VS Proto Bahamut)
・Armageddon (VS Grand Order)
An issue was fixed for Lowain's color 18 where Lady Katapillar's hair color did not display correctly when Magnificent Tool of Destruction was used.
■Trophy
The "Granblue Know-It-All" trophy's unlock conditions have been changed.
Characters and terms that required DLC purchase are no longer needed to unlock this trophy.
■Rank Match/Room Match/Lobby Match
Fixed an issue where Lunalu's random character select did not function properly.
■Rank Match/Profile
Changed the "SS" and "SSS" Versus Ranks and emblem graphics to "S+" and "S++."
■Room Match/Lobby Match
Fixed a rare issue where the game would close abruptly while the spectator feature was in use.
■Gallery
Changed "Rose Queen (VS Rose Queen)" to the vocal version.
---
■Character Adjustments
System
Gran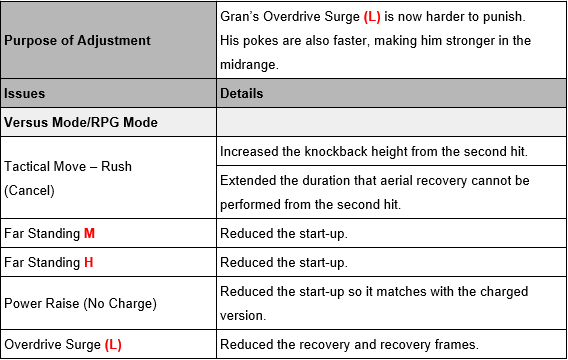 Katalina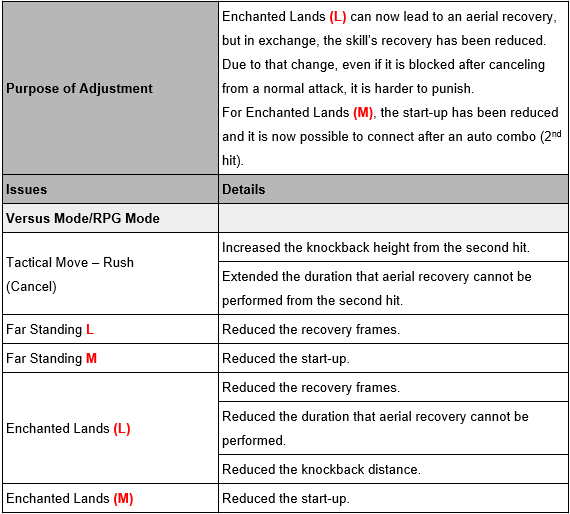 Charlotta

Lancelot

Ladiva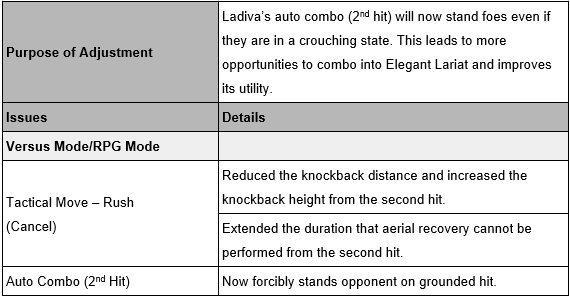 Metera

Lowain

Ferry

Zeta

Vaseraga

Beelzebub

Narmaya

Soriz

Zooey

Cagliostro

Yuel

Anre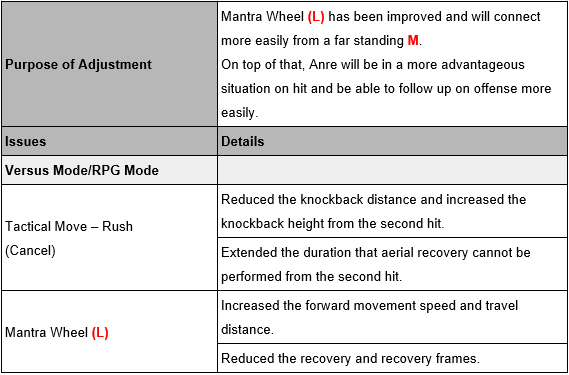 Eustace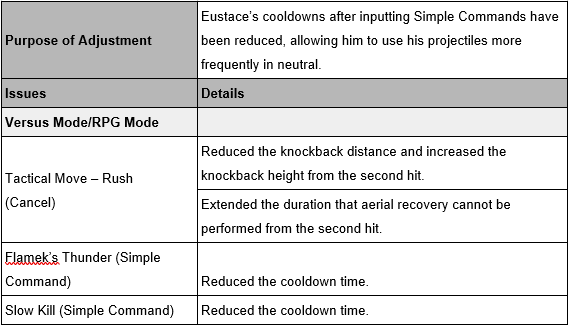 Seox

Vira

Avatar Belial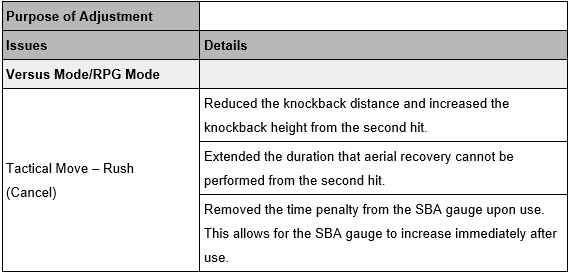 ■Other Issues
Others
・Fixed text bugs.
・Applied minor bug fixes.