Additional quests have been added to RPG mode. Bug fixes and other updates have been applied to all modes.
General
■RPG MODE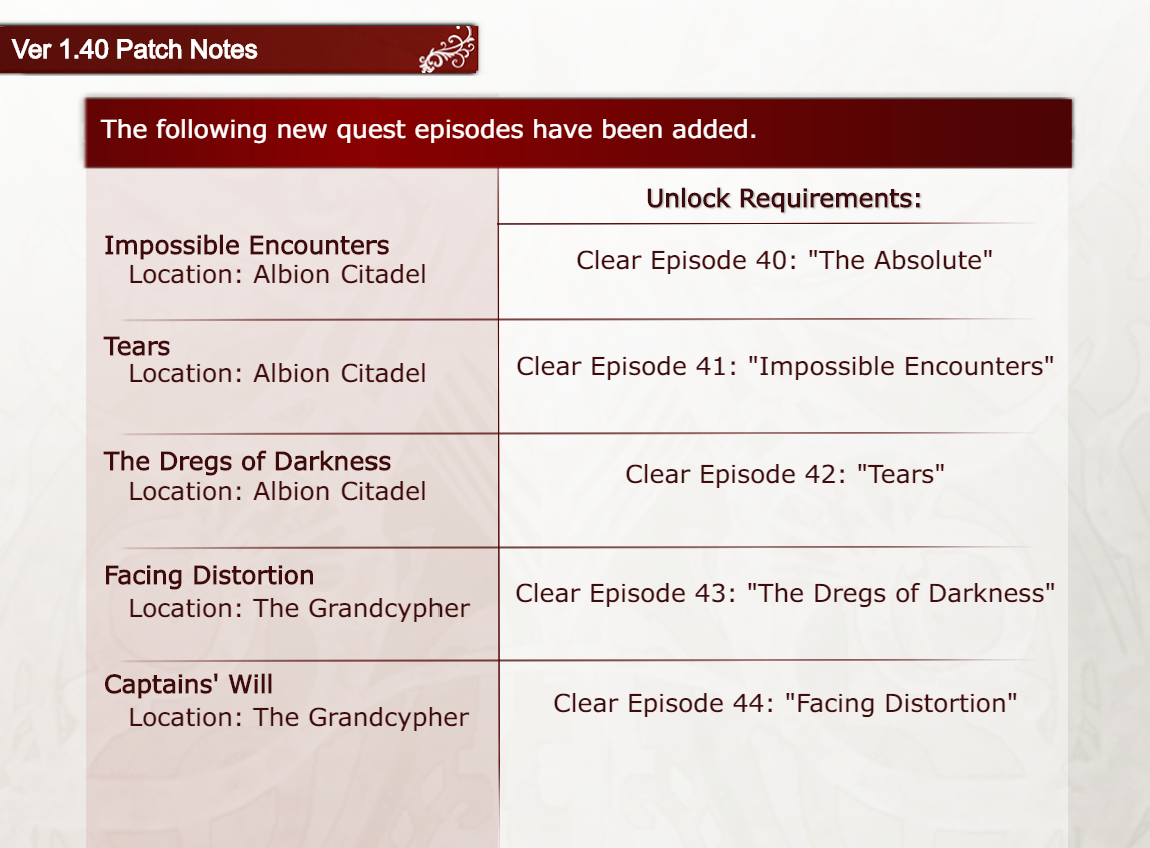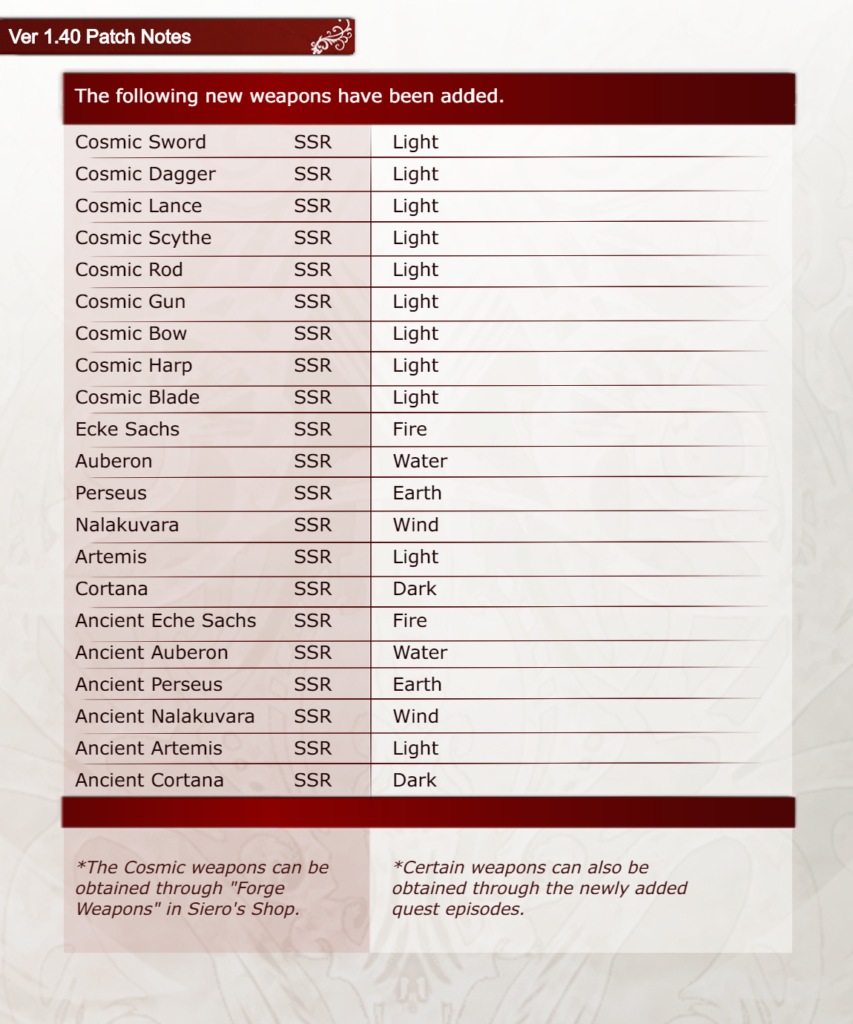 The following new bonuses have been added.
■GALLERY
・The following track has been added to the RPG Music section.
Armageddon (VS Grand Order)
*Purchasable with Renown Pendants.

・New illustrations have been added to the RPG mode section.
*Viewable after clearing the additional quest episodes in RPG mode.
■BUTTON CONFIGURATION
・Shortcut input for Throw (L+M) has been added.
・ON/OFF option for Emote has been added.
■ONLINE
・Fixed an issue where changing the color during an emote in a room would cause an abnormal effect.
■BUG FIXES

System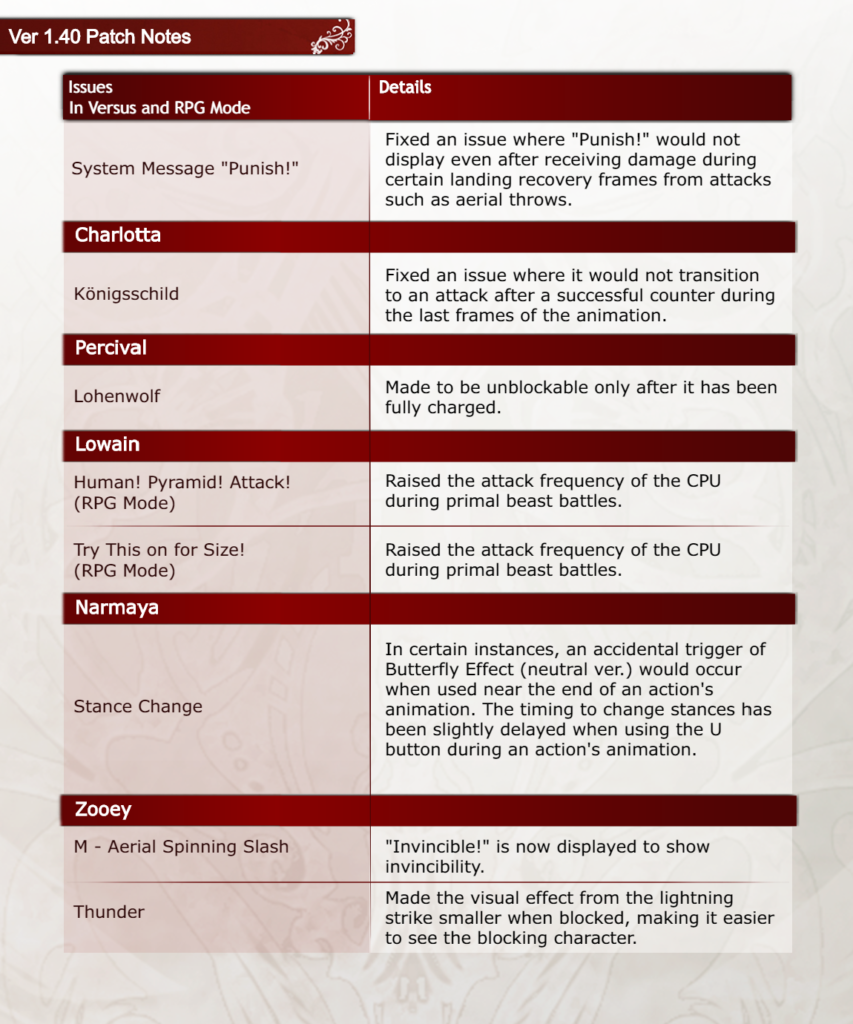 ・Applied additional minor bug fixes.
■OTHERS
・Added Narmaya, Soriz, Djeeta, and Zooey to the startup screen.
・Fixed text bugs.
・Applied minor bug fixes.